Chronic Pain
Headaches
Fibromyalgia
TMJ Problems
Neck Pain
Back Pain
Auto Accidents
Carpal Tunnel
Heel Pain/Plantar Fasciitis
Manual Therapy
Yoga
Get Instant Access To These Four Ebooks Today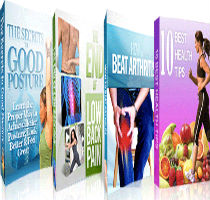 Enter your email address below for instant access!
About Us
Mr. Dhaval Buch has been a Physical Therapist providing Outpatient Physical Therapy since over 30 years. He has worked in various clinical settings including orthopedics, geriatrics etc. He has been practicing Yoga since over 20+ years & teaching since 1999. As his understanding deepened, he began incorporating the age-old time-tested principles of Yoga in his therapeutic exercise programs for his patients with increasing & lasting success. Realizing an imminent need for addressing the whole person, & not just treating one part of the body in pain, he ventured into his own private practice at AUM Physical Therapy & Yoga Center in June 2005.
In addition to state-of-the-art manual techniques, we integrate the time-tested principles of Yoga as part of your exercise program so that you can benefit at the physical, mental, emotional & spiritual levels. You need not have any previous experience, nor possess a youthful/flexible body to realize these immense benefits! We believe that "If you can breathe, you can do Yoga!" The fact that over 12 million people in the US, & millions more across the world practice some form of yoga, in itself speaks volumes of its multi-level beneficial effects!
From the moment you come to our center, you will quickly realize that we do things a lot differently - from our warm & friendly welcome to the one-on-one hands-on care you will always receive.
We are certain that you have never had a more thorough examination from head to toe. After your treatment, you will also feel an unusual level of relaxation & stress-relief, quite unlike you have ever experienced!
Once the pain is gone, we will show you customized exercises and/or suggest lifestyle changes to keep you free of pain for a long time. If for some reason we cannot help you, please know that we will do whatever we can to find the right person or treatment to help your condition.
Please do not ever hesitate to ask if you have any questions, comments or concerns. We are here to serve you to our fullest capacity!
So if you have had treatment in the past that did not help alleviate your pain and restore your ability to function normally, please give us a call. We realize that as the patient (consumer) you have the right to choose whichever Physical Therapy clinic you prefer, irrespective of the referral slip from your physician. See Video Thanks in advance for considering us to help you return to a healthy & pain-free lifestyle.
If you've had any joint surgery or you have any type of pain problem that does not seem to get better, INSIST on trying Physical Therapy at AUM first, before exploring other options – IT WORKS! We guarantee you will be glad you did!